Frequently Asked Questions
Which system is best for me?
It depends on the industry you're in, and where and how you plan to use the equipment. This simple guide will help you determine which system is best for your business.
Retractable Belt Barriers
Retractable belt barriers are often the most economical way to implement line management and crowd control schematics. If you're looking for a flexible system that's easy to setup, simple to store, and easy to expand or change, retractable belt barriers are an ideal solution.
You'll find these systems everywhere from airports, warehouses, and retail stores, to banks and nightclubs, and everywhere in between.
LineLogic carries the following retractable belt lines:
Retracta­-Belt by Visiontron
Tensabarrier by Tensator
Beltrac by Lavi
QueueMaster by Queue Solutions
QueueWay Retractable Belt Barriers
Post and Rope Systems
While still very practical, providing both style and efficiency, post and rope systems are a more elegant alternative. With a variety of stanchion styles, colors, and finishes, and tons of rope and chain options, it's easy to create a classy system that complements your decor.
Post and rope systems are most often used in theaters, hotels, and other upscale venues where appearance is important. You can purchase posts and ropes together or separately, and in most cases, you can interchange parts from different manufacturers for these systems. If you're unsure, just give us a call.
Wall Mount Systems
Wall mount units are perfect for forming a barrier that can be implemented quickly. They can be used together or in conjunction with retractable belt posts, and there are a number of mounting options, including velcro and suction cups, allowing for a temporary setup if need be.
Most often, wall mount systems are used for closing off areas that need to be restricted on particular days or points in a day, such as closing a bathroom for cleaning, or temporarily blocking an entrance. They're also frequently used in warehouses for safety restrictions.
Bike Rack Barricades
Made of 16 gauge steel, and hot­dipped galvanized to prevent rust and corrosion, bike rack barricades are made to withstand the elements and control your crowds in any outdoor capacity.
Commonly used for concert venues, parks, festivals, and other outdoor applications, these heavy­duty systems are built to last. They connect together to create a lengthy adjoined system and can also be used for indoor venues if you desire a more durable system.
How is each brand different?
We offer products from the industry's five leading manufacturers: ­Tensator, QueueSolutions, Visiontron, QueueWay, and Lavi Industries. If you're trying to assess which is best for your business, we advise you to call one of our crowd engineers at 1.844.202.5910.
How should I arrange my posts?
6 Post Systems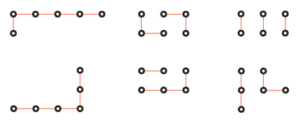 9 Post Systems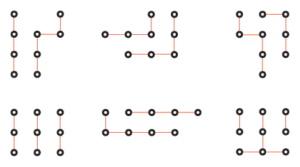 16 Post Systems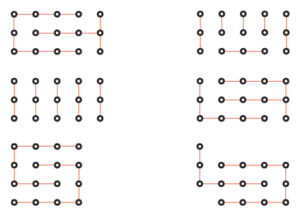 20 Post Systems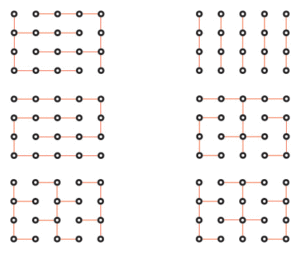 Can I mix and match brands?
Some of our crowd control products are universal and work with other brands, while others are designed to match only products of the same brand.
When a product is designed exclusively for a particular manufacturer, it is noted in the product title and description on the site.
To avoid any unnecessary inconveniences, we suggest sticking with one brand for all of your system components.
If you do choose to buy something from a different manufacturer, and you're unsure if it will work with your existing equipment, just call us at 1.844.202.5910 and we'll help you through it.
What are the differences between your economy and premium product lines?
Sometimes, our customers are focused on a single event and want something that will get the job done. For those situations, our economy products are perfect. They are attractive, functional, and easy to implement.
Of course, many of our customers are tasked with broader objectives. They manage large facilities that feature heavy traffic patterns. Our premium crowd control products are designed with these situations in mind. They feature ultra­-durable construction and top-­quality materials that can withstand regular, rigorous, intensive use.
What else can I do with my system?
Enhance Branding
Think of your crowd control equipment as empty ad space. Adding your company's name, a product image, or your mission statement to your belts can enhance the reach of your brand with equipment you're already using.
You can also use different colors and patterns to complement and accentuate the decor of your business. Visit our Custom & Branded Belts page for more on branded crowd control.
Upsell with Accessories
The extra cost to add a sign frame or merchandising bowl is hardly noticeable, but the effects it'll have on your business are striking.
In a coffee shop, for example, queuing equipment is likely placed in front of the pastry case. This alone provides an opportunity, as customers will be looking at the pastries as they wait. But if you add a sign with a picture of a muffin right at the front of the queue, this will plant the idea before they even see the pastry case. The actual pastries are the realization of this desire for something sweet.
Merchandising bowls are another wonderful addition. Place a couple on the stanchions leading to your checkout lines, and throw some smaller items inside. As people wait, they'll be forced to see the bowls, and might purchase an item they didn't come for, but realize they want or need as it sits right in front of them. This benefits you doubly, as it also provides a distraction from the wait.
For more on in­-line merchandising, call one of our crowd engineers at 1.844.202.5910.
Improve Communication
Signage drastically improves the communication lines between you, your employees, and your customers. If you simply tell them where the line starts, where the bathroom is, or what's on sale, instead of forcing them to ask, you will change their perception of your business in an instant.